Thank You For Your In-Kind Contribution!
Special thanks to the following Irish companies who supplied goods and services which were necessary for the realisation of this project. Their generosity is greatly appreciated.

Palfinger Ireland Ltd., market leader in lifting and handling solutions, whatever the application.
Palfinger Ireland offer a one stop sales, design, and full installation service based on over 30 years experience in the lorry loader crane market throughout Ireland. More about Palfinger

O'Grady Crane Hire & Transport are a Midlands based company that cover all of Ireland and Uk with a 24 Hour service to all customers.
We are a Family run business established over 40 years ,originally as a Transport Company by James O'Grady Snr, which then progressed into the field of crane hire when the eldest…More about O'Grady Crane Hire
A very special thanks to Seamus Kane, MD, Palfinger IRELAND, in Tullamore and Tommy O'Grady, of O'Grady Crane Hire, in Edenderry for their joint arrangement in collecting the two Finucane figures in Rhode, transporting them to Barrington's Pier in Limerick and lifting them into place.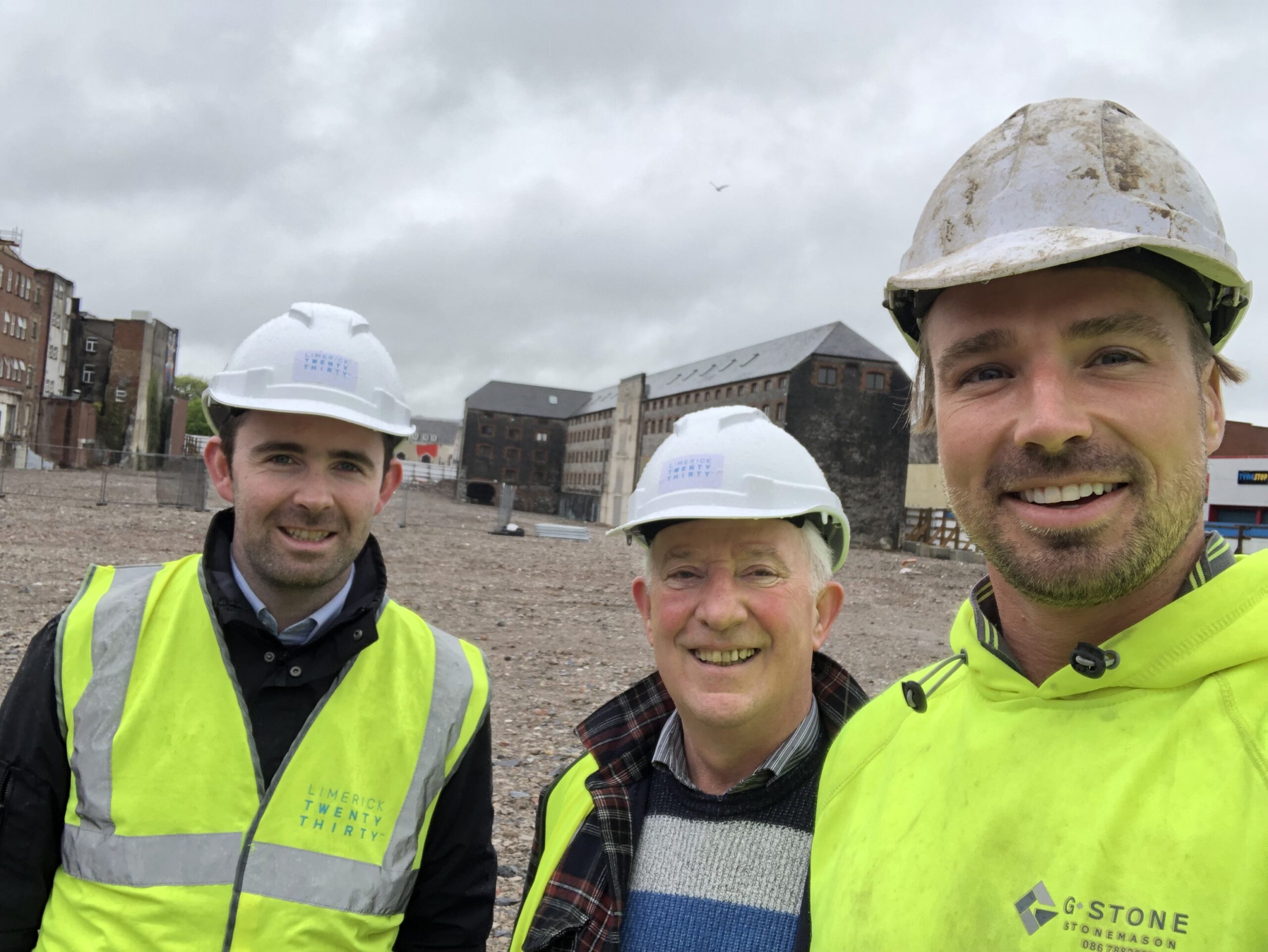 Thanks to Limerick 20-30 for supplying "old" stone from demolished buildings at OPERA Square, Limerick, for the 'pushing' wall of the Finucane Memorial. You can learn more about Limerick 20-30 here…
Photo©Just Forests. Left to right- Diarmuid Hayes, Limerick 20-30. Tom Roche, Just Forests and Finucane Memorial. Greg Glynn, G-Stone, Finucane Memorial site contractor and stone mason.
(Photo taken on Friday 6th May, 2022 at OPERA Square construction site, Limerick)