Tom,
I enjoyed our few words together on Thursday at the unveiling of the Memorial Bench in honour of Aengus and Jack's contribution to Concern's humanitarian involvement in it's Third World programmes over the years.
As a Finucane from Shelbourne Road, I would be well acquainted with the chosen site having been wheeled up and down to Barrington's Pier in a pram by my sister, Patsy, and later by Jack on the crossbar of his bike.
The sites historical significance and layout is very appropriate, and the Memorial itself is a work of art. Great credit is due to both youself and Knut in the way you captured the very characteristics that epitomised the two men.
I have no doubt that Aengus will be looking down in admiration at the sculptured figures you both created thinking "fair dues, Lads, you made me look as thin as Jack🙂"
Thanks Tom and Knut for this wonderful Memorial you both created.
Kind regards,
Joe.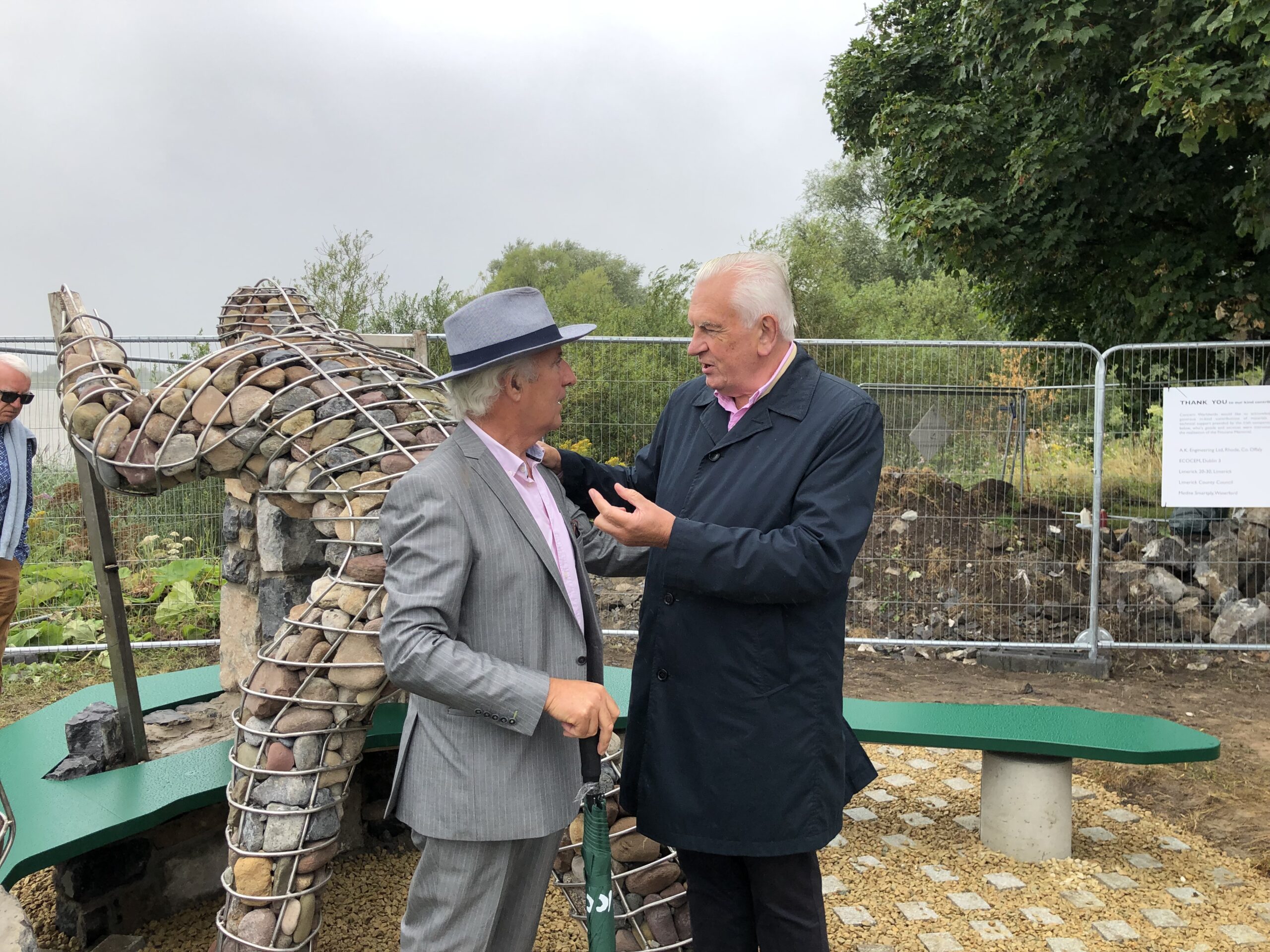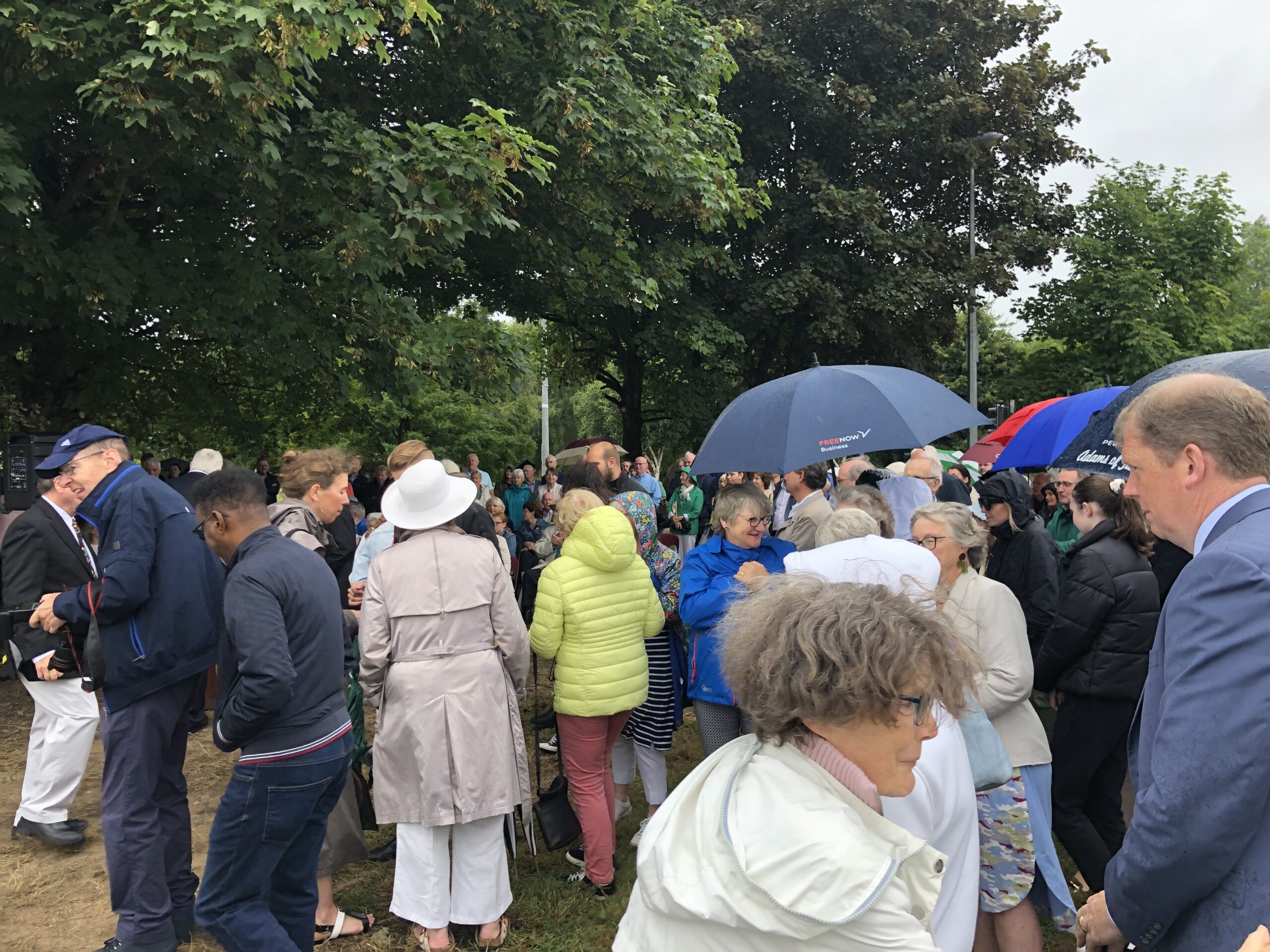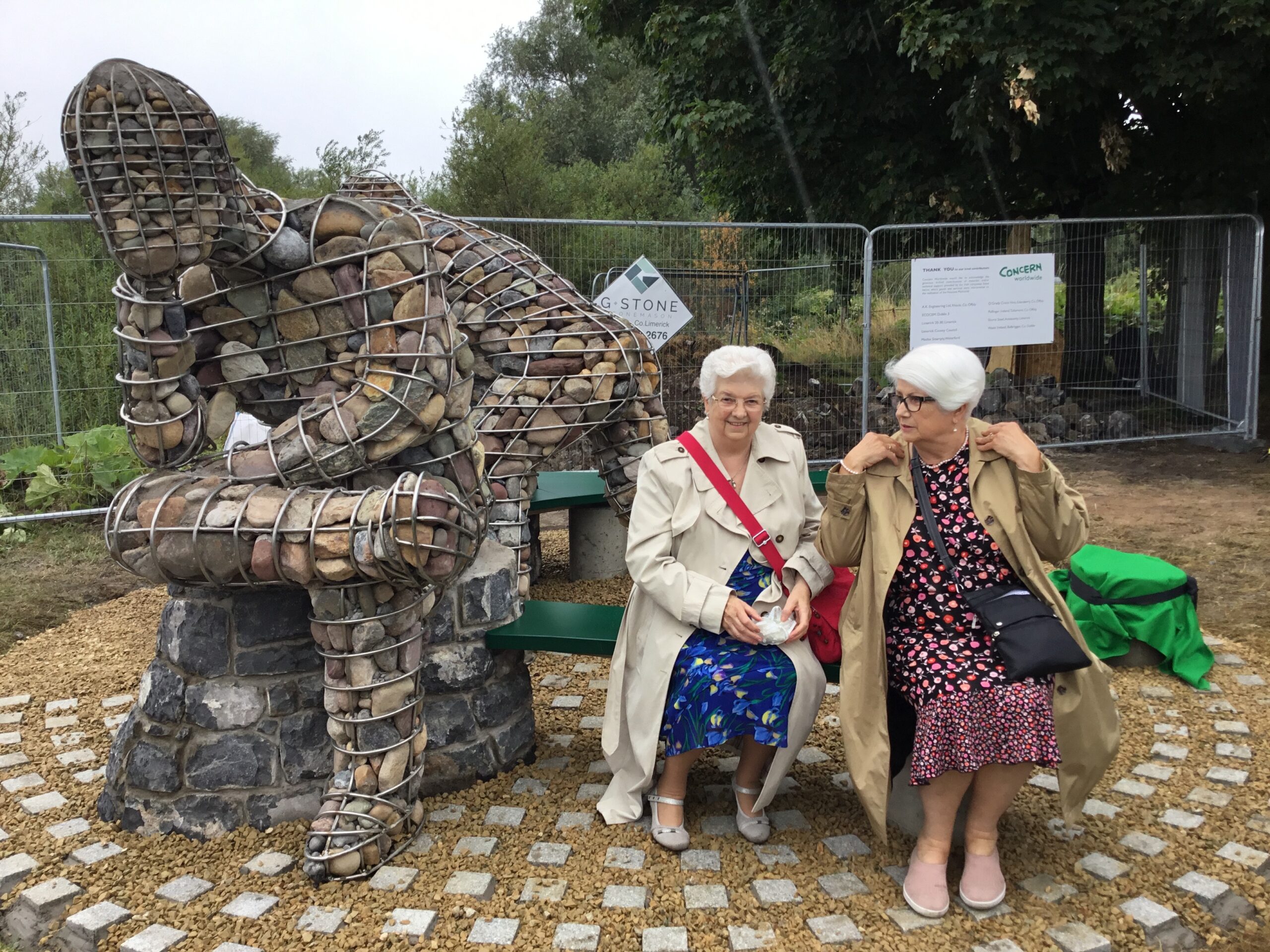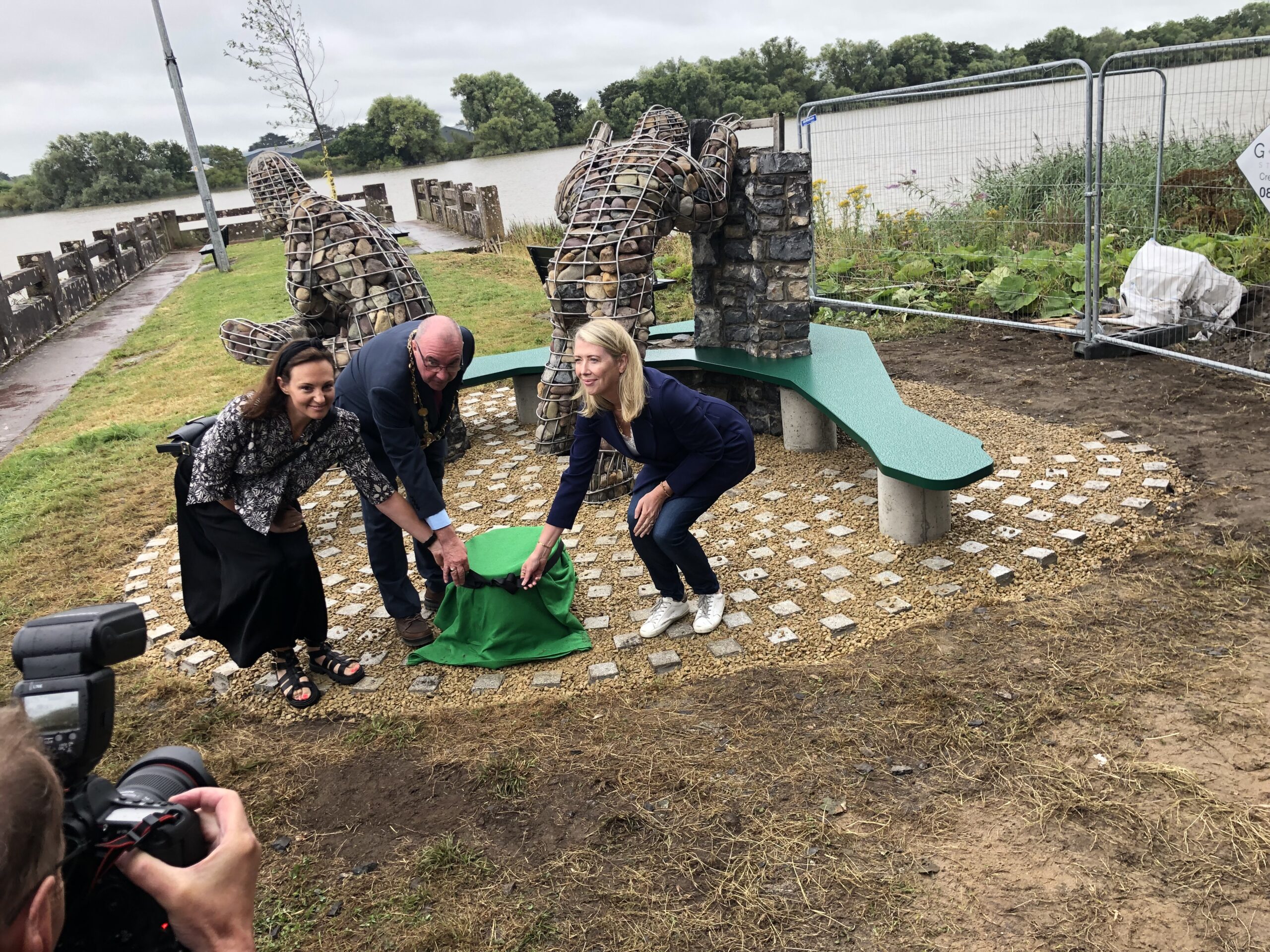 A public bench and sculpture in memory of two of Ireland's leading humanitarians, Frs Jack and Aengus Finucane, was unveiled in Limerick city on August 18, 2022. Unveiling the sculpture were Francis Foley, Mayor of City and County, with nieces of the Finucanes, Evan Finucane and Sheila Finucane.
Photo: Liam Burke / Press 22

.