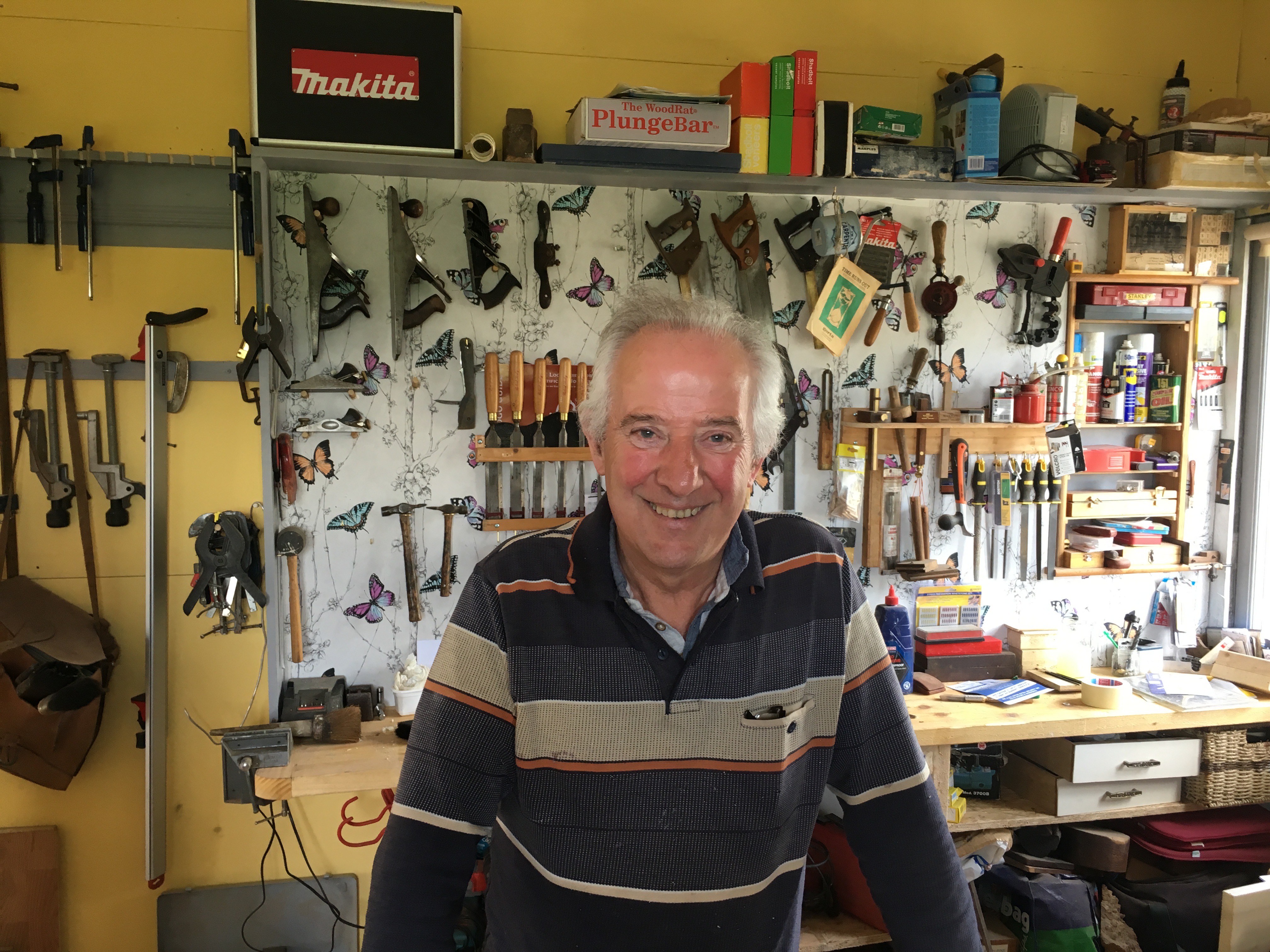 Tom the activist, craftsman & educator
 
   Knut the artist, employer & family man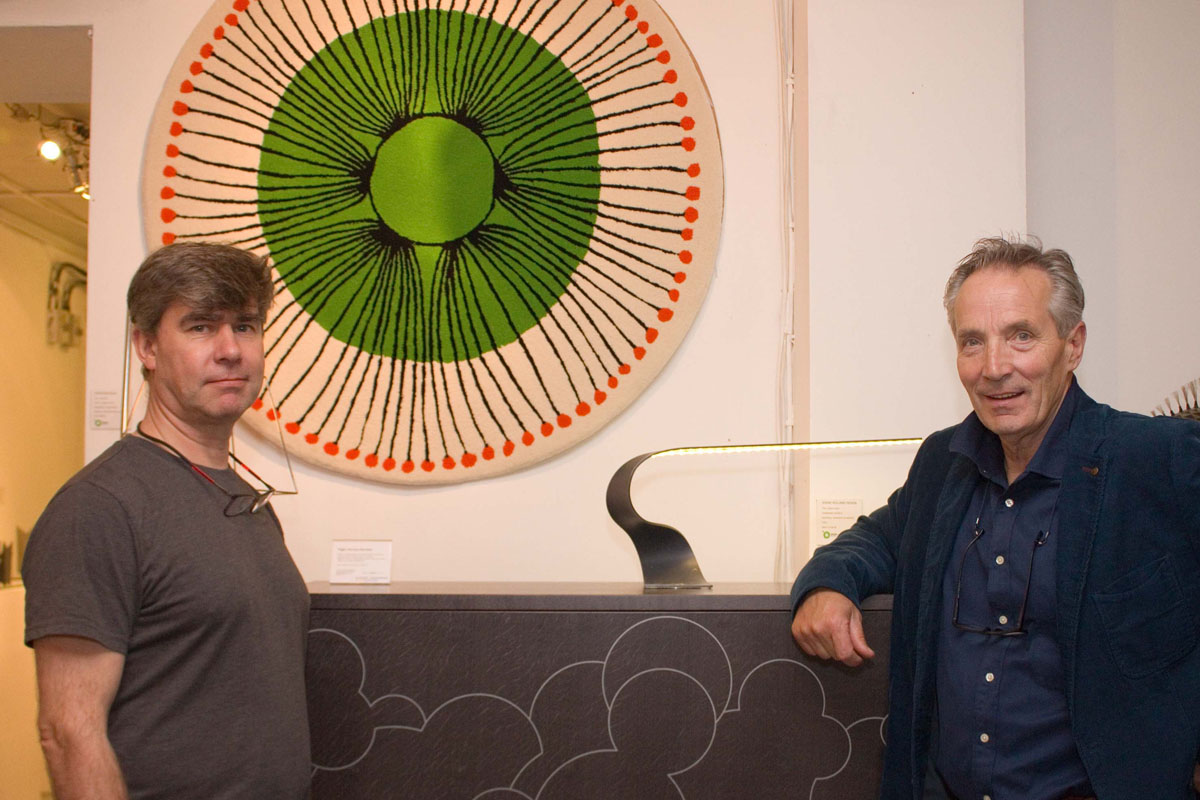 Combining Creativity & Activism Since 1982
Knut and I first met in 1982. I am the son of a Grand Canal boatsman, Jack Roche, who transported goods (such as; Tullamore DEW, Guinness & Pullough bricks) from Tullamore to Dublin to Shannon Harbour and visa-versa by horse-drawn barge. Knut is a son of German industrialist Werner Klimmek, who set up ABS Pumps in Wexford in the 80's.
At that time I ran my own  small hand-crafted furniture making workshop in The Tanyard, Tullamore, Co Offaly. During that era the then National Training Authority -ANCO, had a programme called the 'Talanted Young Entrants Scheme'. The scheme allowed young furniture makers  who were showing exceptional talent to be assigned to and exposed to the real everyday working environment of a small business.
Knut was assigned to my workshop for some practical hands-on experience and for 2 years we worked side-by-side together. He later went on to the world-renowned John Makepeace School for Craftsmen in Wood in England. Today Knut has a very successful furniture making business in Dublin where he makes hand-crafted furniture of exceptional design and quality. I recently closed down a small Irish Registered Charity I founded in 1989 called Irish Wodworkers for Africa Ltd and I have returned to the bench to re-new my spirit and make, restore and up-cycle furniture. I am looking forward to working with Knut over the coming months in the making and instillation of this Memorial Bench for Aengus and Jack Finucane.
Contact Tom:
Ringfort Workshop,
Rathcobican,
Rhode,
Co. Offaly.
R35 X527
M: 086 8049389
E: info@tomroche.ie
W: www.tomroche.ie
Contact Knut:
6N Grants Park,
Greenogue Ind. est,
Rathcoole,
Co. Dublin.
P: 01 458 9877
E: info@klimmek-furniture.ie
W: www.klimmek-furniture.ie